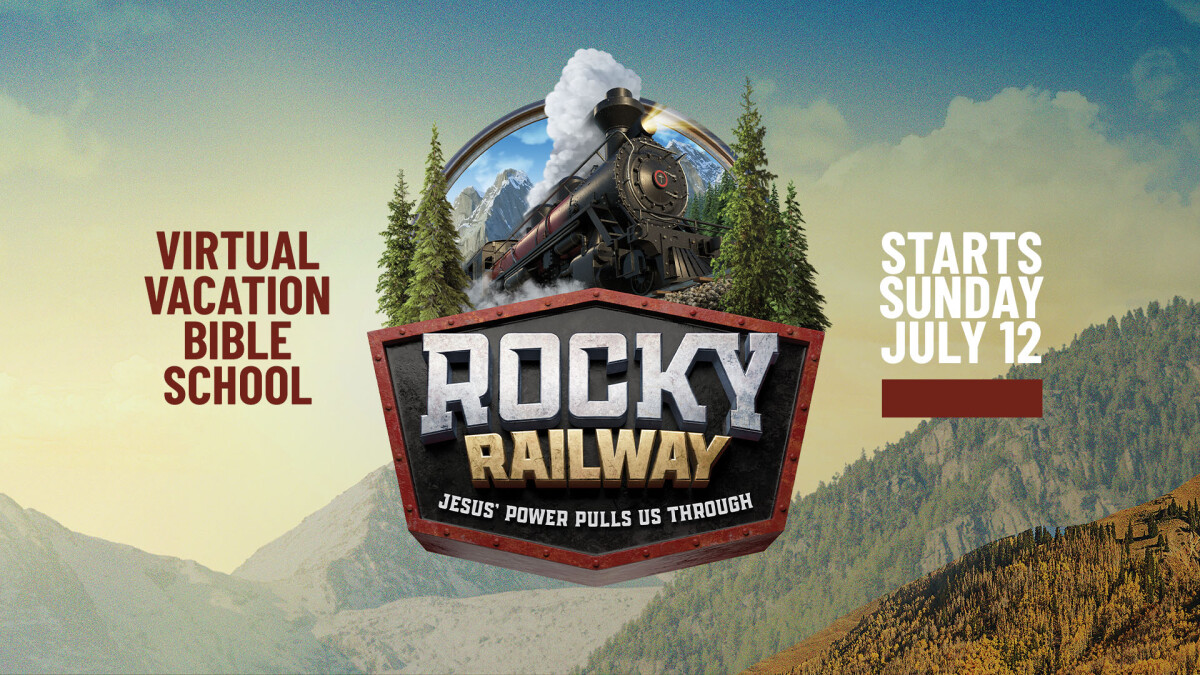 Sunday, July 12, 2020, 12:00 PM - 1:00 PM
Starting Sunday, July 12 we will have a Virtual VBS
Come ride the rails with us as we share with your family Rocky Railway Vacation Bible School. Jesus pulls us through with weekly video sessions, drive-thru material pick up for each day of VBS at home.
These pick up days are packed with fun times and memories to be made:
Sunday, July 12: Pick up VBS goodie bag for Day 1 and enjoy a special treat for your family as you drive through
Sunday, July 19: Pick up VBS goodie bag and Day 2 materials and enjoy some socially distant interactive time with volunteers and staff (Silly String may be involved)
Sunday, July 26: Pick up VBS goodie bag and day 3 material and drive through a fun adventure for the family (It's a surprise)
Sunday August 2: Pick up last VBS Goodie Bag and day 4 materials and join in a fun time of celebration
Each Sunday you pick up, we ask that you consider dropping off an offering for Baptist Global Response. Your donation will help to provide an in-need family with life sustaining livestock. For every $50 given, we will provide a pair of pigs. For every $25 given, we can provide 10 chickens.